About Us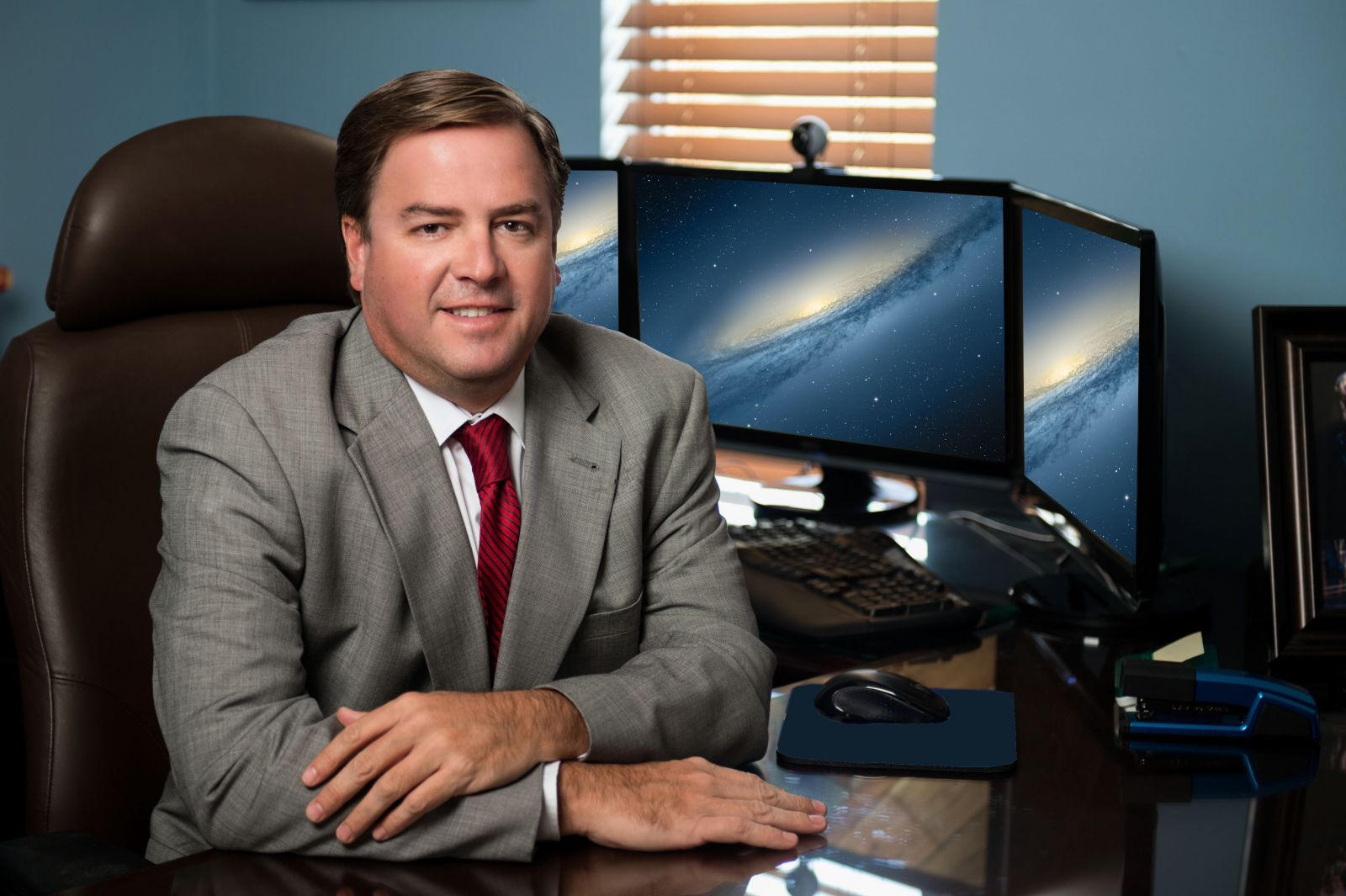 J. Dennis Card, Jr., Esq.
CERTIFICATIONS AND LICENSES
The Florida Bar
All Florida State Courts
The Florida Supreme Court
United States District Court of Southern District of Florida
United States District Court of Middle District of Florida
United States District Court of the Northern District of Florida
All federal courts in Colorado
EXPERIENCE
J. Dennis Card, Jr. received a Bachelor of Science degree in Political Science from Florida State University in 1997 (cum laude) and then attended law school at the University of Arkansas School of Law, where he graduated in December, 2000. Dennis immediately joined Miller, Kagan, Rodriguez & Silver, P.A., a nationally known insurance defense firm. Dennis practiced at M.K.R.S. for the next 5 years, gaining extensive trial experience.
Dennis was then recruited and hired by Rosenberg & Rosenberg, P.A. in Hollywood, Florida, which was then and remains the largest personal injury/workers compensation practice in Broward County, Florida. While at Rosenberg & Rosenberg, Dennis litigated hundreds of claims against almost every insurance carrier in Florida, and tried numerous claims to verdict. Dennis has been lead counsel for approximately 500 Fair Labor Standards Act cases, has been designated as lead counsel for class action claims, and has been lead counsel for approzimately 1,000 consumer law claims. Dennis has obtained tens of millions of dollars for his clients in settlements and/or verdicts through multiple courts in Florida.
Dennis has also taught Fair Labor Standards Act (overtime) seminars for up to 80 attorneys who received C.L.E. credits, has been a moot court judge at Nova University, graduated from the Pete Barry F.D.C.P.A. bootcamp, the Max Gardner Bankrruptcy bootcamp and has been featured in many publications, including the Miami Herald, the Sun Sentinel, the Jacksonville Business Bureau, 560 QAM, and 710 WIOD.has also been He Dennis
After his tenure an Rosenberg & Rosenberg, P.A., Dennis was a partner atCard & Glenn, P.A., which is now known as Consumer Law Organization, P.A.
Dennis is also a licensed Class C Private Investigator in the state of Florida.
Contact me now. Dennis@CLOorg.com
CLICK HERE FOR VCF CARD
The overtime and consumer rights law firm of Consumer Law Organization services the following areas:
Broward County, Florida
Bonita Springs, Florida
Sunrise, Florida
Davie, Florida
Pembroke Pines, Florida
Cape Coral, Florida
Opa-Locka, Florida
Tamarac, Florida
Miramar, Florida
Pinecrest, Florida
Ft. Myers, Florida
Lee County, Florida
Palm Beach County, Florida
Collier County, Florida
Naples, Florida
Weston, Florida
Punta Gorda, Florida

Monroe County, Florida
Plantation, Florida
Davie, Florida
Ft. Lauderdale, Florida
Hollywood, Florida
Pompano Beach, Florida
Delray Beach, Florida
West Palm Beach, Florida
Boca Raton, Florida
Aventura, Florida
Hialeah, Florida
Miami Beach, Florida
Miami-Dade County, Florida
Ft. Myers, Florida
Coral Gables, Florida
Homestead, Florida
Throughout all of Florida
Our attorney's have the ability to handle your unfair wage claim, overtime claim, or unfair consumer rights case from any location in Florida. If you need one of our lawyers to answer your questions to see if you were properly paid for the overtime you worked, to ensure you were classified properly, or to assist in stopping harassing debt collector's calls, please do not hesitate to contact J. Dennis Card Jr. or Darren Newhart for legal assistance.
Broward County Florida Unfair Consumer rights Attorney – Our lawyer is focused on YOUR overtime or unfair consumer rights needs. Our law office has successfully litigated overtime and unfair consumer rights cases on behalf of our clients thought Florida including Broward County.

We offer FREE INITIAL CONSULTATION.
If you worked overtime and were not paid for it, please ask us to review your case for you. If you were classified as a supervisor and placed on salary when you were an hourly employee, please ask one of our overtime attorneys review your case free of charge. We will listen to your story and vigorously protect your rights to ensure that you get the compensation you deserve.
Call me Now! DCard@ConsumerLawOrg.com